Inhaling the dry desserty air while my eyes relax at the sight of earthy colours sprinkled with blue and vivid red. There is always a faint pleasant smell of
indefinable
herbs. Oh indeed, I like Morocco and it's not been the first time for me to visit. I had to come back. To that different world just a four hour plane ride away. To a summer in winter.
I fly into Agadir to get to Tamraght. A little berber fishing village just 17 km north of Agadir. I have no intentions of traveling much. I booked into a surf hostel to stay for quite some time. To try new things like surfing and to start my mornings with yoga. To hang out and have a break from the cold of Germany's December. I am awaited by a pleasant 26 degrees.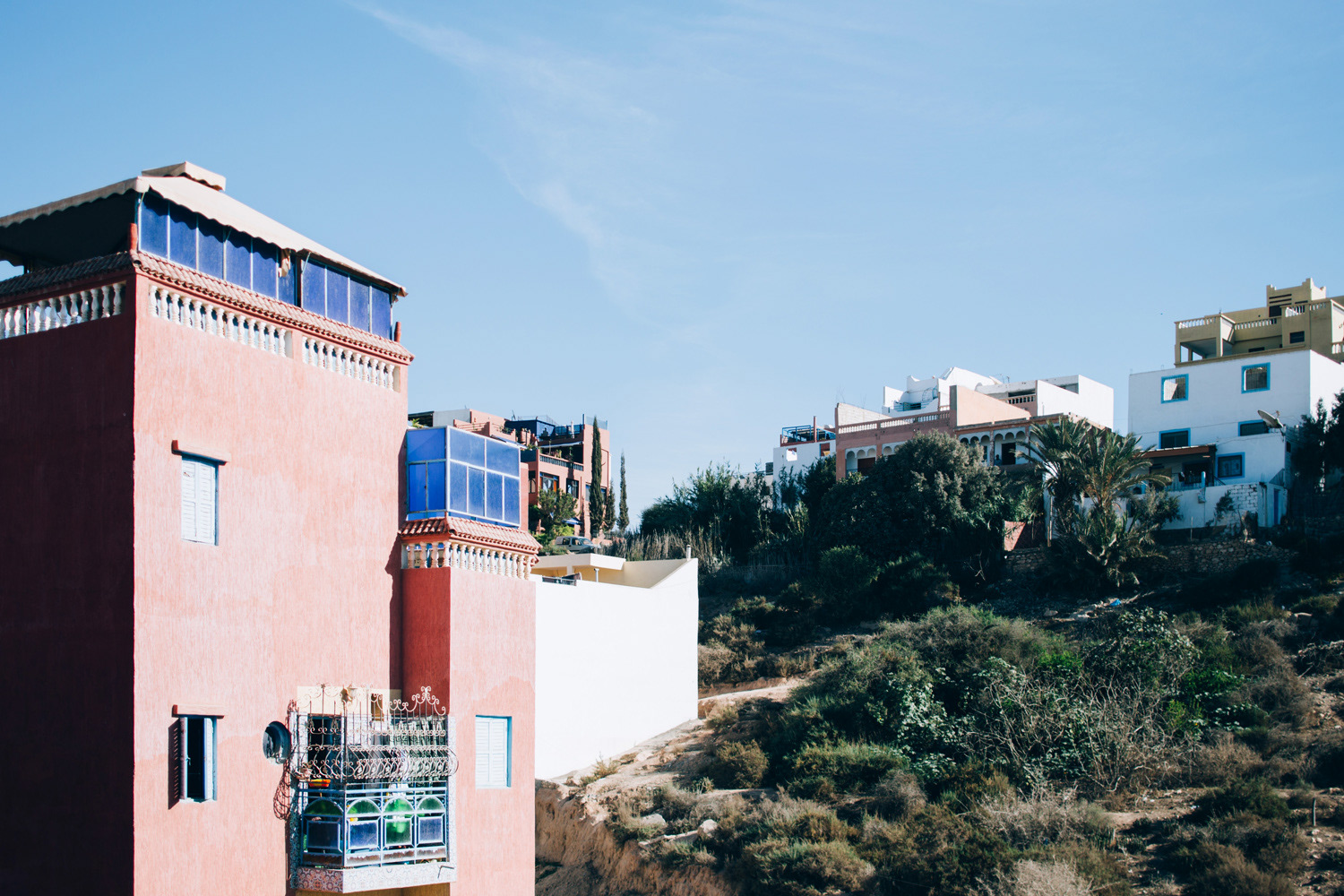 I turned  into a total mountain lover since I live in Munich. So I take a day trip through Paradise Valley located just a 40 minutes drive from Tamraght. It's a nice hike. But ...  you know, I still think our alps are the most beautiful mountains in the world.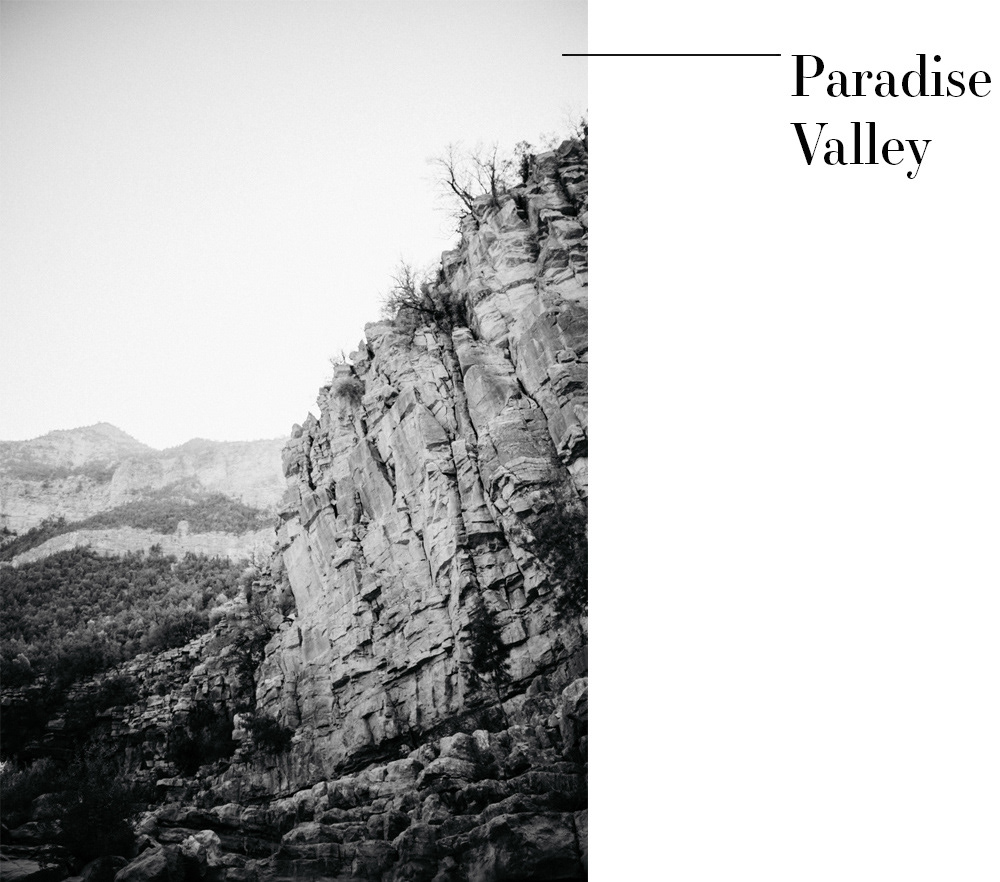 Taghazout is actually a bit more famous amongst tourists than Tamraght. Especially surfer come here to surf and hang out at the laid-back coffeeshops and restaurants. It takes only a 30, 40 minutes stroll to see the whole village.
I reckon the whole area might change totally in the next one or two years. Not only Taghazout is a buidling site. All-Inclusives and shopping malls are under construction along the coastline between the two villages. Soon the
spacious beach will be packed by hotel lounges and parasoles.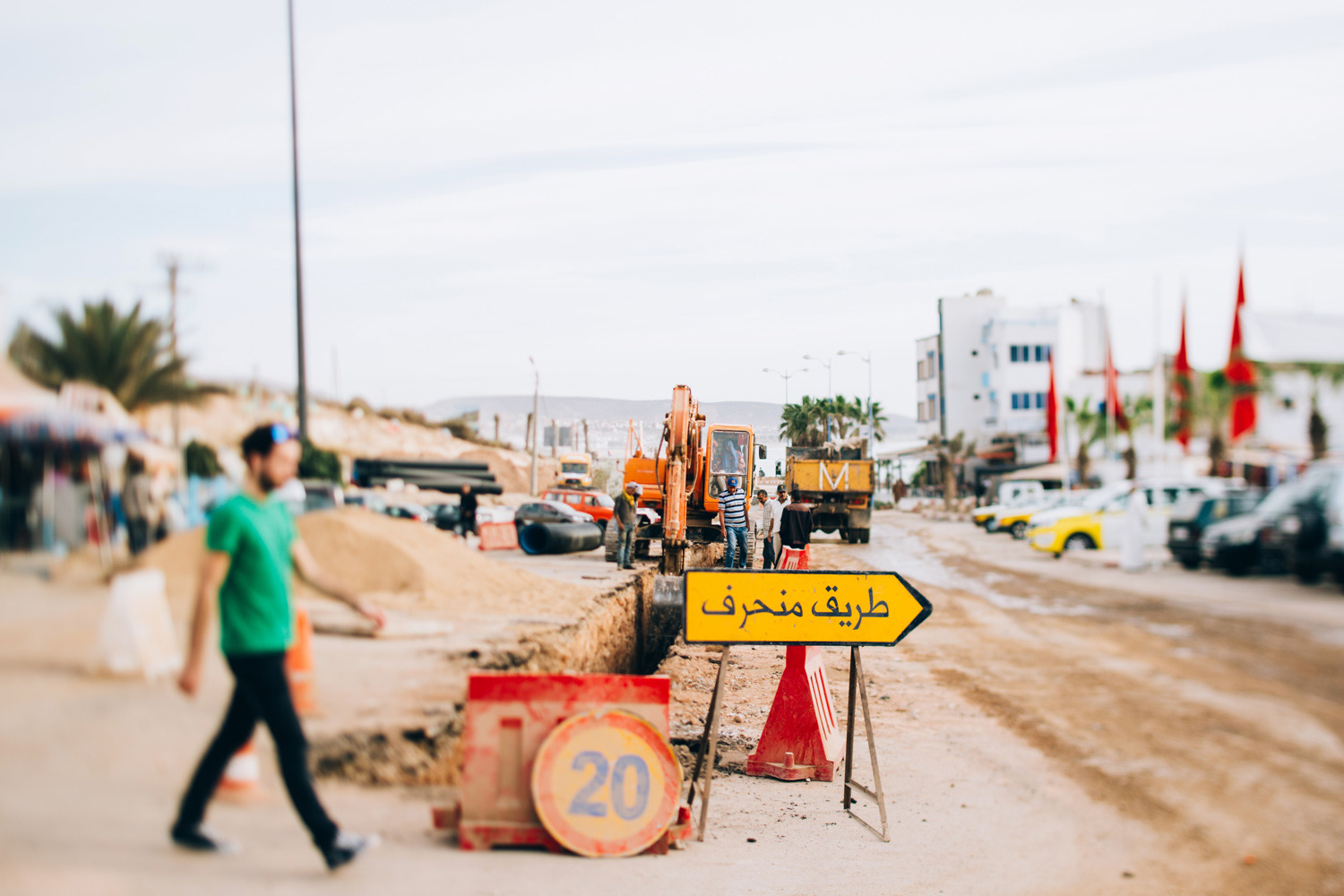 On Wednesdays there is a little market in Aourir which is also known as "Banana Village"
because of its banana groves. It's a 20 minutes walk south from Tamraght to get to the bit more busier Aourir. It offers the only ATMs and petrol station in the area.
My plan was to leave for Essaouira after 8 days in Tamraght to hang out there for another 5 days. I take a cab to the windy city 180 km up north. There are cheaper options like the bus or shared cabs from Agadir but I am lazy and my stomach is never happy with windy roads. I spend the extra so I can stop the driver whenever I get the
nauseas or I find something interesting to shoot ...
I don't ask to stop for shootings, but my cab driver does it once and forces me to take a photo. We chat a bit in French which I can't really speak anymore but somehow we understand each other. He's friendly and caring but I get a bit nervous that he makes in that 3 hour trip as many phone calls as I do in a whole month. I only ask to stop when my tummy wobbles too much and I am really glad that I didn't take the bus ...

Around 3 pm I arrive at the gates of the Medina. The old city center of Essaouira. As the Medina is free of cars I have to walk the last 10 minutes and find the Hotel I am booked in. It's a beautiful old Riad. After my belongings are settled in, I decide to hunt a late lunch and take a stroll.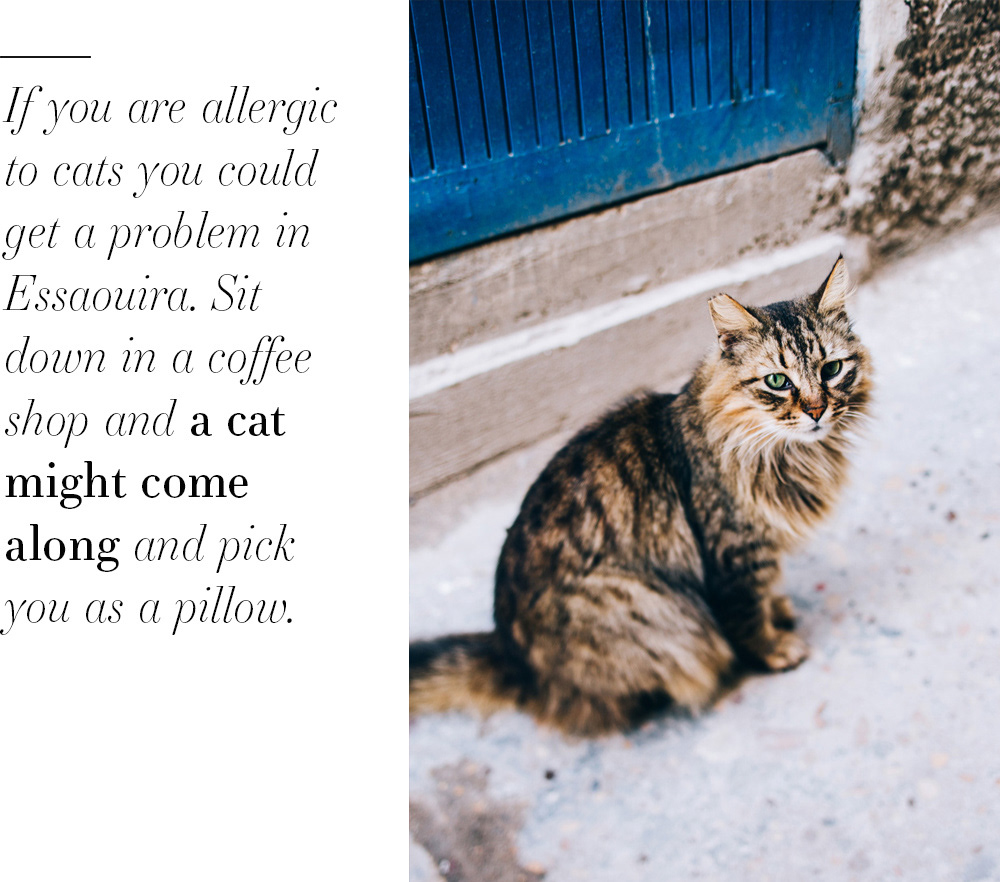 On my second day I walk along the beach south to the really tiny village Diabat. Apparantly Jimi Hendrix visited Diabat in 1969. I am not sure if I would say Diabat is a must-see ...

After 2 days I get the feeling I won't find much to do anymore in this pretty but small city and as my hotel is beautiful but not a place to meet travel budies, I decide to go back to Tamraght and hang out on the rooftop of the
Lunar Surf House
weaving baskets.